Signature Multi-Surface Cleaning Polish and Conditioner
This product has been around for over the last 100 years. It is gentle, which is ideal for treating pre-modern plastics and distressed antique wood finishes.  Read below the variety of surfaces that this product is designed for.
Signature polish has impressed today's high-end appliance manufactures.  They provide their strong recommendations.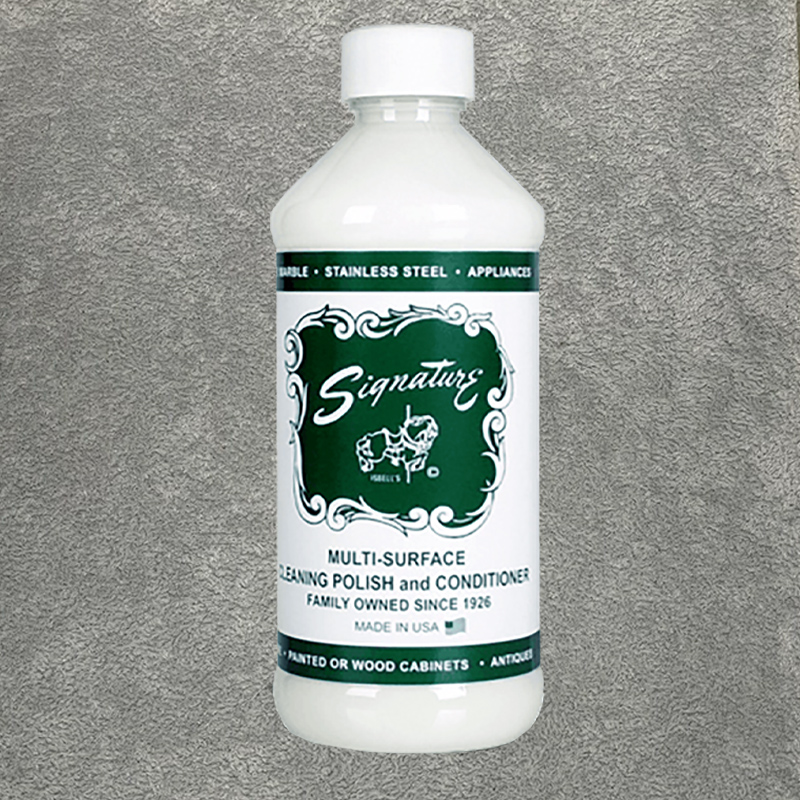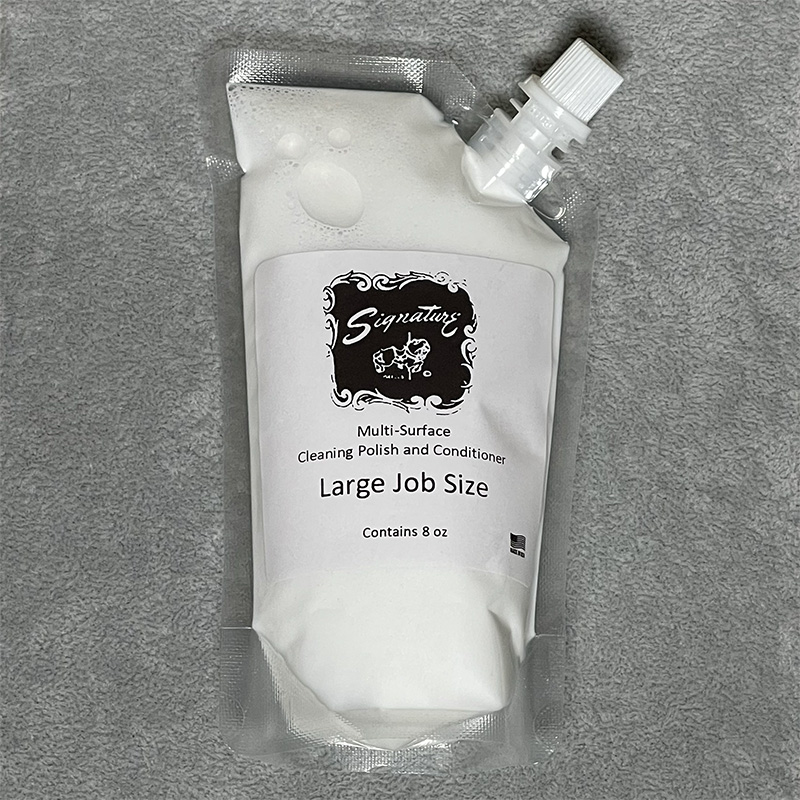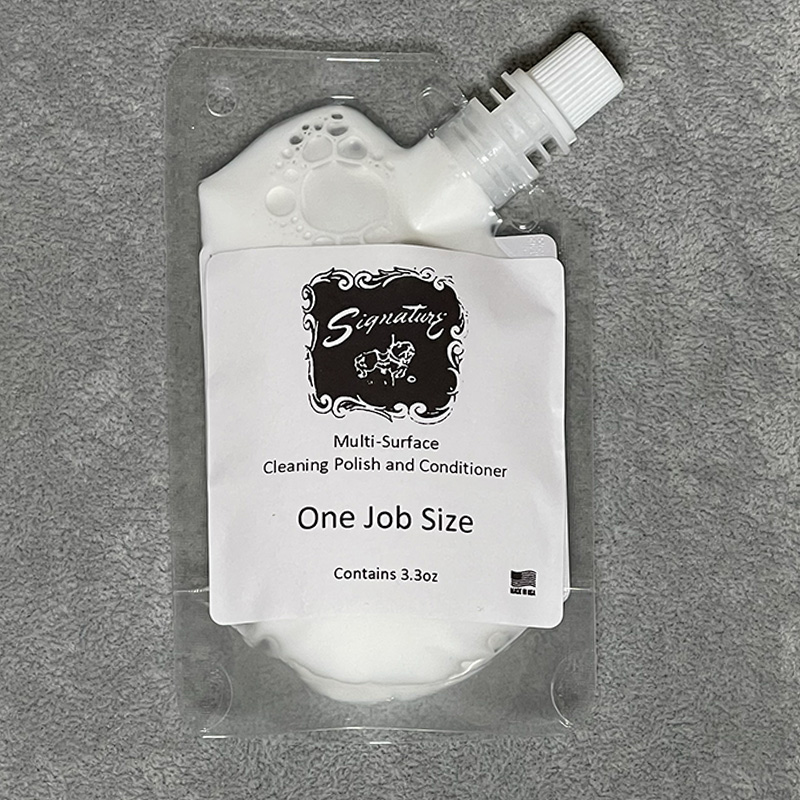 Signature Multi-Surface Cleaning Polish and Conditioner is a product we use every day in our restoration shop. It treats many surface that are listed below.  Signature Polish is the best product for preparing antique Catalin and wood radios. 
This product is sold for $29 for 1:16oz bottle or $45 for 2:16oz bottles.  For many users, these costs are high and they may be buying much more than they will use for over a year.
We are distributing this great product product in the traditional size 16oz bottle, and 8 oz pouch and 3.3oz pouches. Rather than paying $32 or $45 all at once, these 3.3oz pouches are only $6.95.
Metal Clearer-

Stainless Steel

Chrome

Aluminum

Painted Metal
Plastics-

Modern Plastics

Vinyl

Pre-Modern Plastics

Catalin

Bakelite

Plaskon

Tenent
Painted or Natural-

Leather

Porcelain & Enamel
Signature Polish is an environmentally friendly & safe.
KEEP OUT OF THE REACH OF CHILDREN
Signature Polish 
non-flammable

contains no acid, abrasives, wax, silicone, chemical dryers

Has no toxic propellants
In case of product contact with eyes, manufacturer suggests, flush well with water. If irritation continues, contact your physician. 
If product is swallowed, DO NOT induce vomiting.  Contact your physician 
OR
In the case of an emergency, call your local 911 immediately.
Pour an adequate amount of Signature Polish on a clean, dry, soft cloth and apply to surface with long, even strokes, rubbing soiled spots vigorously. Polish with a second, clean, dry, soft cloth. Rub with grain direction. Do not mix with other chemicals or use abrasive pads.

Enthusiastic 5-Star Rating
This product offering is made possible through a distribution agreement with Signature Polish, LLC