It is Your Choice How to Restore or Repair You Catalin or Bakelite Radio
We have a variety of different restorative services to address the condition of your radio(s).
You may choose from the selection of plans detailed below. From a thorough inspection of your radio to a "Mirror-Like" finish restoration, you choose the plan that best fits your needs.
The "Basic" restoration is ideal for yellow or butterscotch Catalin cabinets.  The objective of this service is to preserve some of the cabinet's patina, at the same time, adding a satin or gloss finish. 
This is a service exclusively offer by the Catalin Store.  In many cases, the cost of this restoration plan is offset by the increased value of the restored radio. 
The cutting process involves 11 grit levels from 120 (Starting level may vary based on color) to 3,800.  The result is a super smooth cabinet surface. 
The polishing aspect of the restoration includes 5 compounds/polishes. 
The results are of the highest degree of gloss or a "Mirror-Like" finish! 
The common causes of Catalin oxidation is exposure to oxygen, UV and dirt and grime.
Our "Mirror-Like" restorations involve steps to block oxidation from reoccurring for a longer period than a traditional cut/polish.
The "Mirror Like" finish is hardened through a series of polish and hardening applications.  It is a thin shell that encapsulates the cabinet.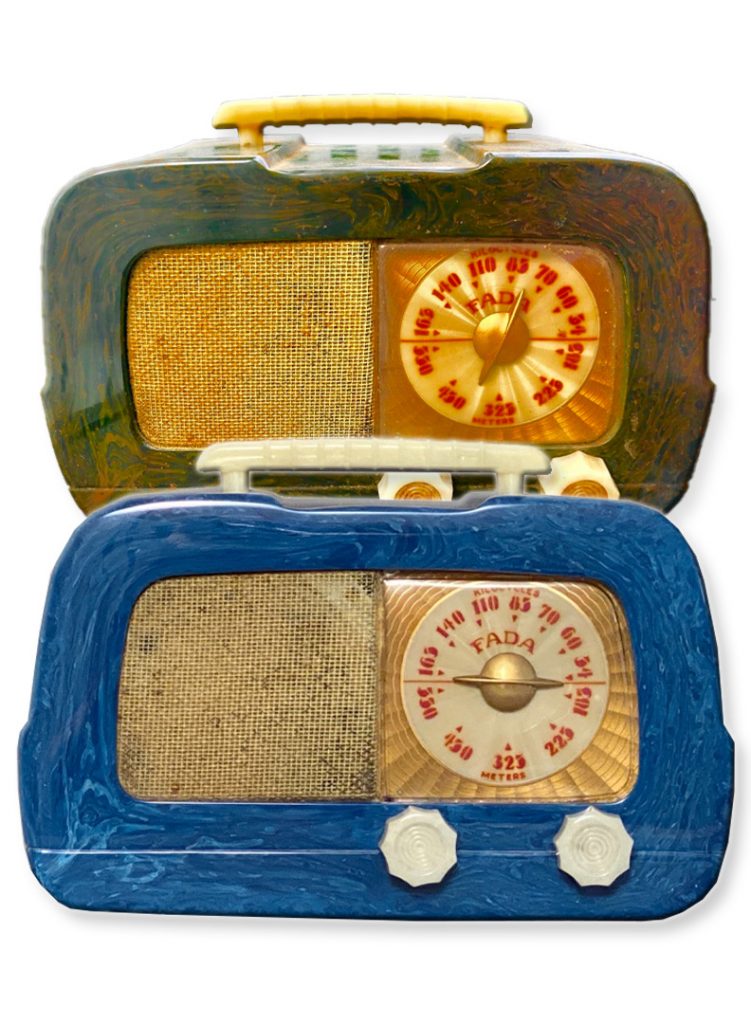 We Use Only The Highest Quality Equipment and Products
Inspection
$99.95
Disassemble
Clean cabinet and trim
Inspect
Condition statement
Basic
$179.95*
Inspection Plan
Buff & Polish
Standard
$244.95*
Inspection Plan
Cut & Polish
Mirror-Like
324.95*
Inspection Plan
Standard Plan
Advanced Polishing
* Price is based on radios in average condition.  The actual price may vary based on the condition statement and the identification of issues that are known or unknown.  Radio parts, hardware, and shipping are charged in addition to the price reflected.Customer shall pre-approve any pricing changes.

Prepayment of our restoration estimate is necessary to put your radio in queue.




Liquid error: Could not find asset snippets/sectionhub.liquid