Radio Intake Log- Canadian Sparton 154B "Bluebird" Mirror Radio- Cobalt Blue
Cabinet Only
Click to Enlarge
The Sparton 154B arrived in the condition show in these arrival picture. After a complete inspection of this radio cabinet, it is as described on this radio's listing on our website.
The round Cobalt Blue mirror needs to be replaced.
The original left black globed foot has been bagged and tagged until reassembly.
The right middle chrome bar is missing but easily replaced.
The unrestored chassis appears not to have been electronically restored in the past.  Chassis is sold as not working. 
The chassis is confirmed to be correct for this radio's make and model.
The chassis is in excellent cosmetic condition with a slight modification added.  See picture 9- ? input/output port.
The speak cone is broken. 
Optional Restoration Options
Charged in addition to cost of the radio with a standard restoration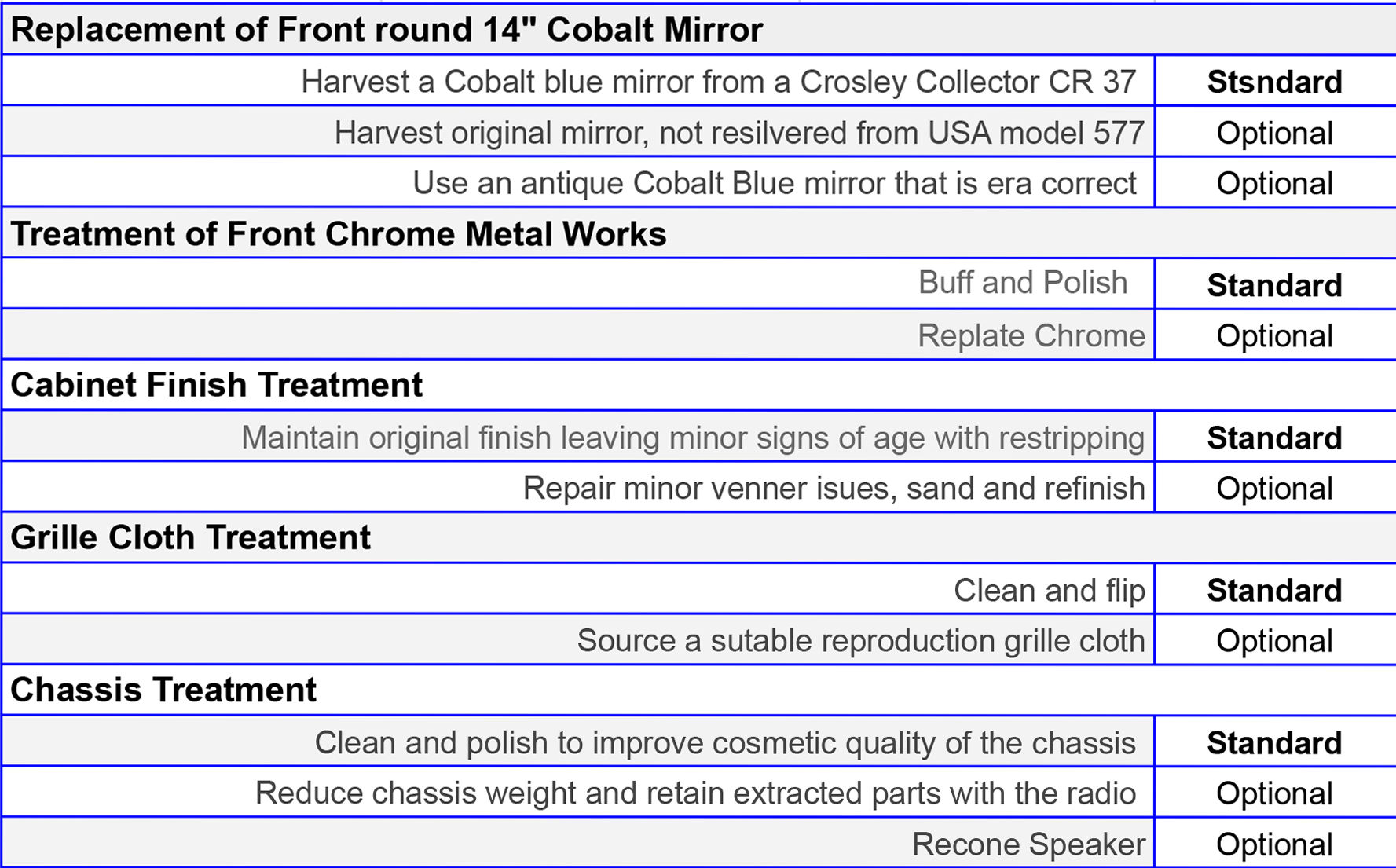 Liquid error: Could not find asset snippets/sectionhub.liquid