What is Included With This EH Scott Allwave 23 Laureate Grande Console Radio
Description
The EH Scott Laureate Grande console with the Allwave 23 chassis was one of the best radios of it time.  The dimensions of the cabinet are 48" X 31" X 17".  The weight is 125 lbs.
This fine examine is a surviver of the last 86 years.  It is 100% complete and all original.
This console radio is sold as not working.  If you intend to listen to it, consult an expert in vintage electronics.
Features
High quality original finish
Allwave 23 chassis A Chrome
Power Supply near-mint Chrome
Magnavox-Electro-Magnetic-Dynamic-LS-12-Inch-Speaker
Q4 network tweeters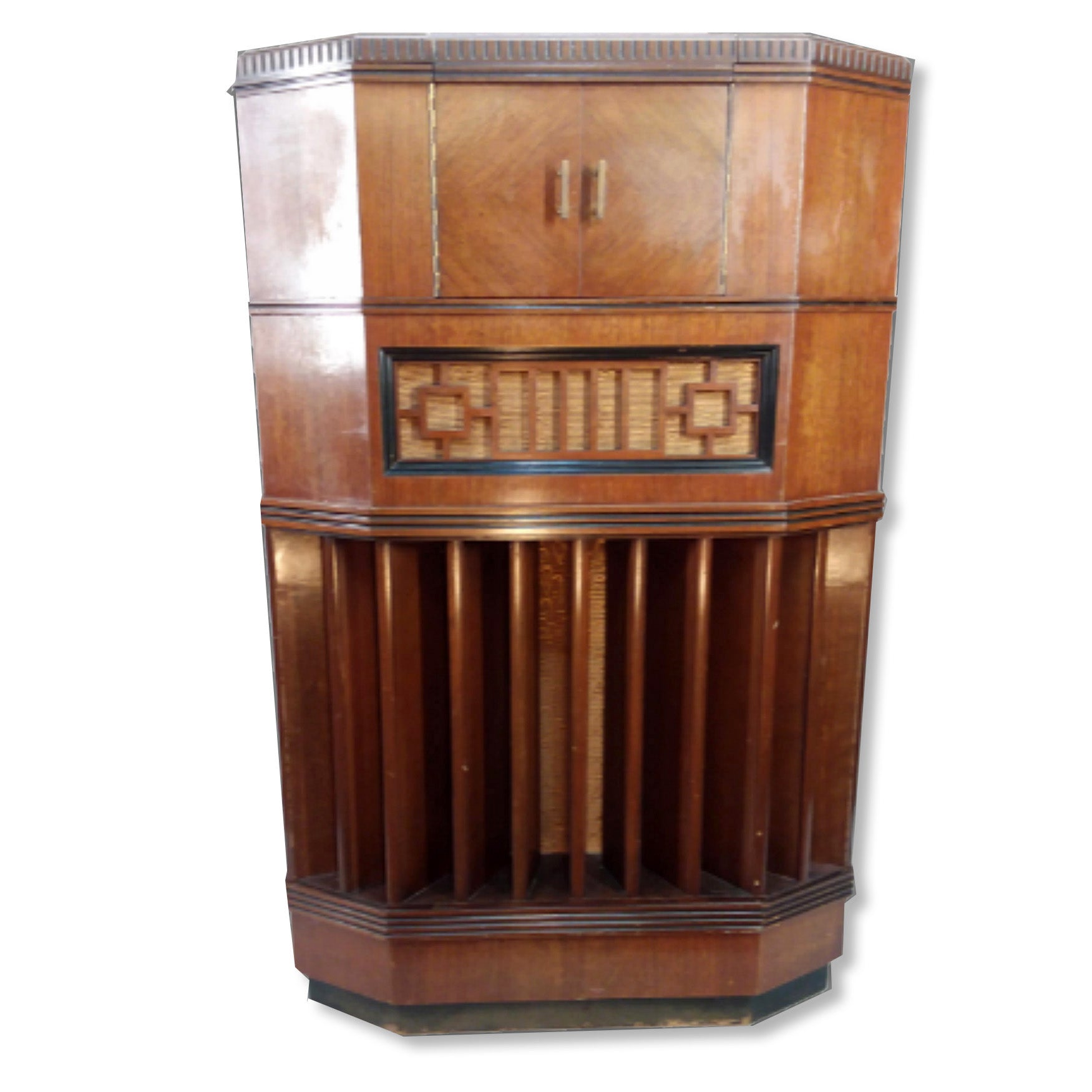 Liquid error: Could not find asset snippets/sectionhub.liquid