How To Buy A Catalin Radio
Collecting Catalin radios is a rich and rewarding hobby that will be with you for a lifetime.  Serious radio collectors do not retire from the hobby until they are in their 80s. Buying a Catalin radio is not as simple as it may appear.  We have prepared the following buyer's tips to assist you in evaluating a Catalin radio you are thinking of buying.
The average age of Catalin radios is about 85 years.
Click Image...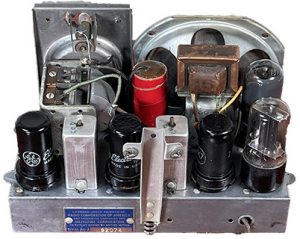 During their long history, many of these radios have been dismantled and worked on. This leads to lost parts including, in some cases their original chassis. 
It is important as you assess the originality of the radio, confirm the chassis is "Correct" for the make and model.  Unless you have immediate access to a correct replacement, we do not suggest you buy the radio.
We refer you to our growing reference pictorial of correct Catalin radio chassis